The inspiration for this piece came from the Girls Drawin' Girls art group that I'm a member of. There are weekly themes to get us all drawing together and staying creative and inspired.  Last week the them was Outer Space. I wanted to create something that worked well with my cute fun style. A retro theme was exactly the direction I wanted to take.
As always I started with a sketch. I usually do a half dozen sketches but I was really happy with the way the first sketch turned out.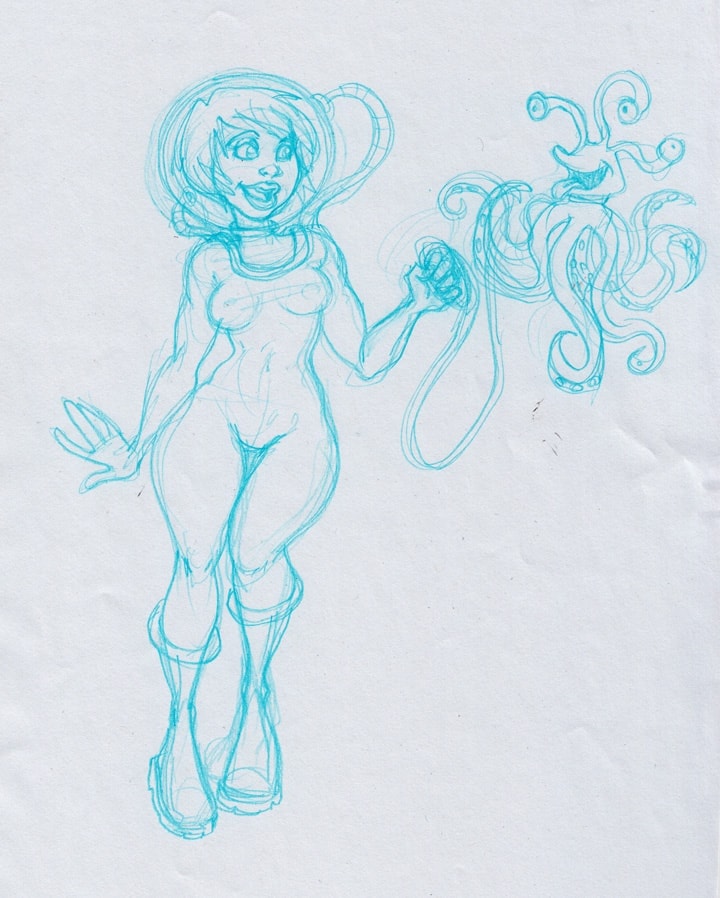 I cleaned up my lines and scanned her into Manga Studio, then inked. (You can see I adjusted the feet after the initial sketch).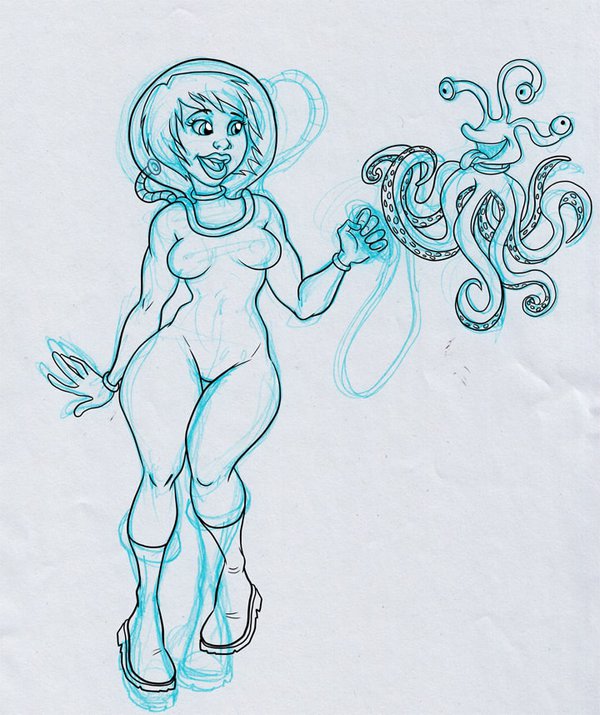 Then the flat colors.
Shading and highlights.
I couldn't figure out what to do with the background. I tried a few things but nothing seemed right. I realized that my backgrounds are always secondary to my characters. But that isn't what I want. I want the entire illustration to work together to create something that's really pleasing to viewer on all levels. I like to look up color schemes on Pintrest to get inspired. I search for bright color schemes and saw a lot of fuchsia and purple. I love these colors together, and thought they'd go really well with the blue outfit of my girl.
First I sketched out some planets.
Then I moved them over to the final drawing, placing them around my girl so that the viewer's eyes move around the whole piece. I wanted a big bright plant to fill the empty space on the right, and to offset the character.
And there you have it! A finished space girl.
You can buy a print of her here!