I having been working on a new series of erotic art featuring latex clad ladies. The idea for the series came to me when I was sitting in a café waiting for a friend and started doodling some girls in latex.
I had a lot of fun playing with the colors and texture of the reflective surface, plus thinking of fun costumes for the girls. I thought the doodles would translate into amazing paintings. So far I've completed 3 pieces, which will be featured in a group art show this Friday (January 8th) at Venus Envy (the local sex shop) here in Ottawa. I love how my three girls turned out, and I would love the opportunity to have a whole show dedicated to latex clad ladies.
Exploring the way latex clings, pulls and wrinkles is both fascinating from an artistic point of view and very erotic. My characters are very fun and cartoony, and I think that I've captured the fun they are having wearing the outfits I've created for them.
Below you'll find the process for these paintings. I start with doodles, to get the energy of the character.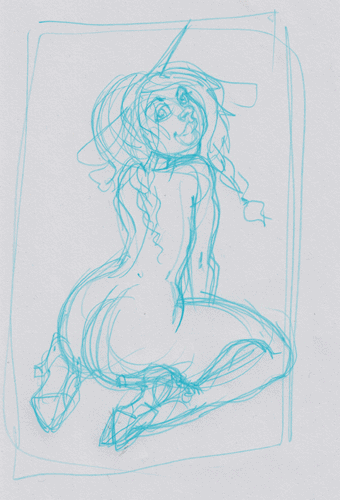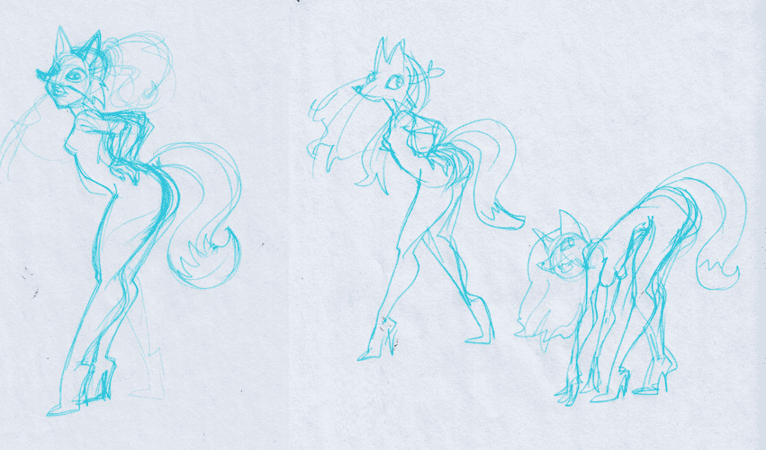 Then I take the rough doodle and sketch out a drawing.
The drawing is scanned and inked using Manga Studio and my 13inch Cintiq.
Then I put in the flat colors.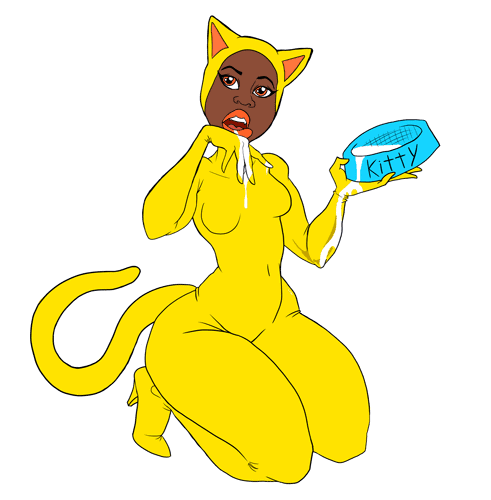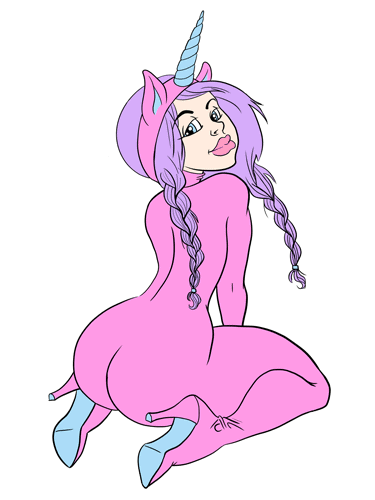 And finish with shading and highlights.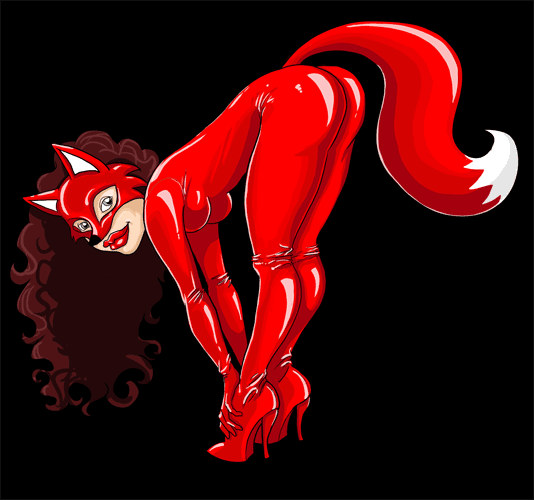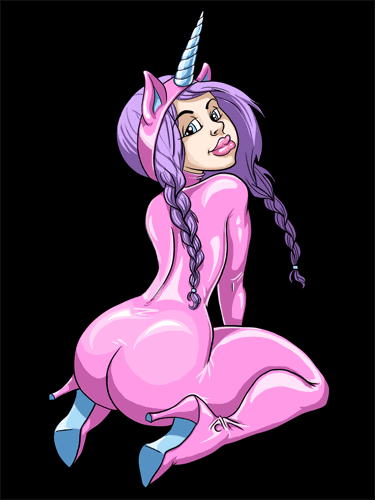 These are digital drawings, but for the art show I wanted to have physical paintings. Creating a painted version of my illustrations means there is a special and unique piece created. A one of a kind version of my work, with a tactical feel that still captures my cartoony clean style. To make the painted version I project my drawing on a canvas and trace my original artwork. I then work in the same manner by putting down the flat colors, then the shades. The only difference in this process is I finish with the outlines, whereas the digital version I draw the inked lines first.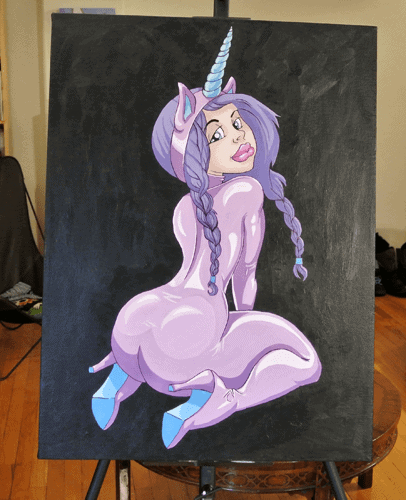 I'm really happy with how they turned out. I can't wait to see them up on the gallery wall.