I just finished an art series featuring girls on bicycles, so it goes without question that I enjoy the female form on a bike.
But why are girls on bikes so sexy?


Well, of course there is the recognizable stretched out pose a bike puts one in. A cruiser allows the rider to sit up, chest up with their butt resting comfortably on a cushioned seat. A street bike bends the rider forward, while they hold tight to the handle bars for speed, their ass sits higher up in the air.
And of course we can't forget the obvious fact that when riding a bicycle, a woman is straddling a hard, yet cushioned seat that lodges itself deep between her legs.
For myself, there are a few elements, beyond the obvious physical ones, that I find sensual about biking. A bike is a beautiful work of art. Although I am not a bike fetishist, I'm not turned on by a bike itself, I do find beauty in a bicycle's form. Porn for me is not always about getting off, sometimes it's simply about enjoying something beautiful. The beauty of a bicycle, and the beauty of a woman joined together in a painting seems like a perfect fit for a work of Erotic Art.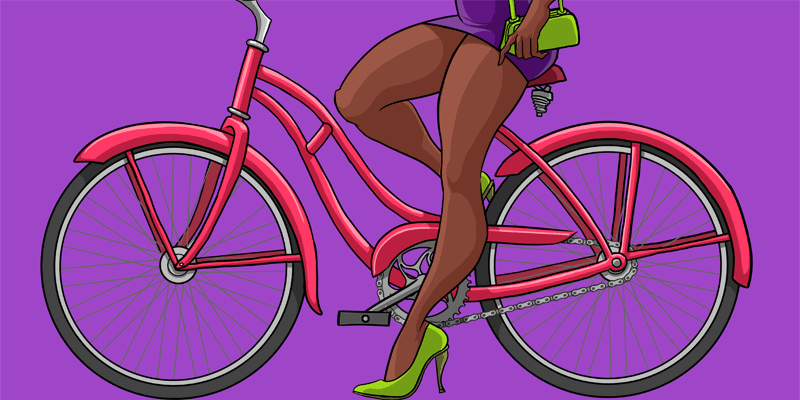 There is also one last thing I find sexy about bikes, and bike culture. This machine, which embodies freedom, fitness, an eco-friendly nature and independence is a very empowering tool. A woman on a bike is a woman who is confident and free, and there is something very sexy about that.