Today's Woman Crush Wednesday comes all the way from Italy. Let me introduce you to Miss Scarlett Martini who is an International Burlesque and Fire Performer!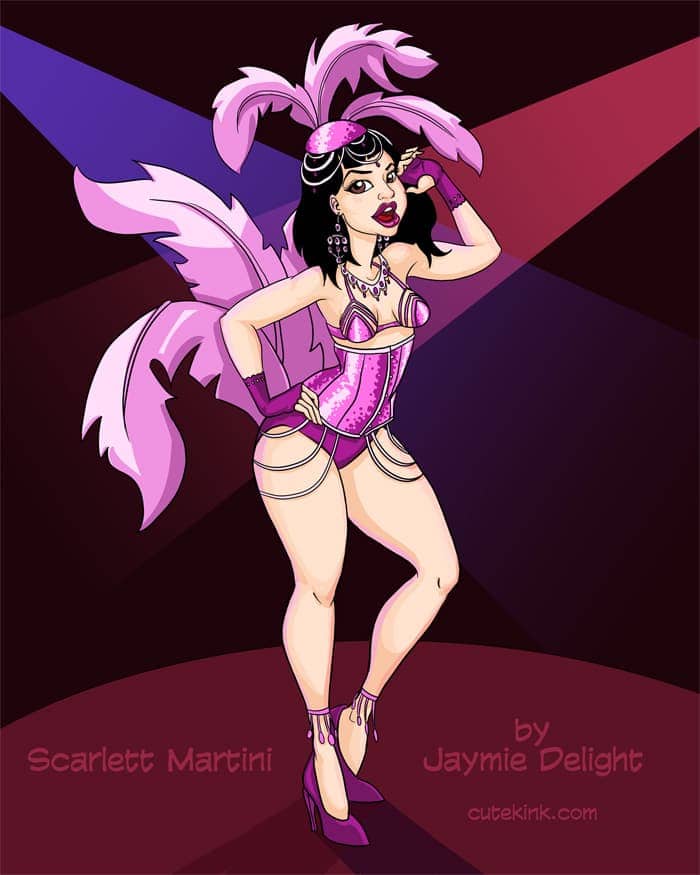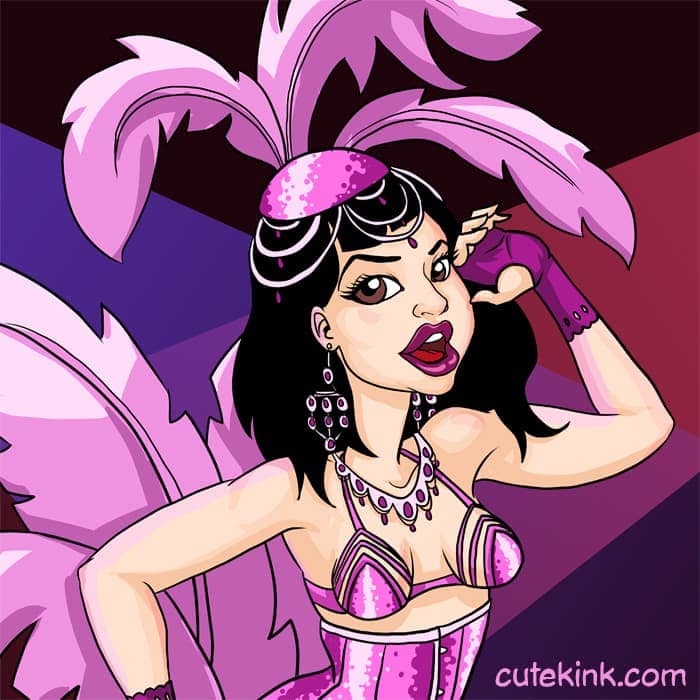 I just want to say that I LOVED creating this portrait. I fell in love with Burlesque the very first time I went to see a show, and I've always wanted to draw some of those gorgeous performers and costumes.  It was really fun to render the sequins on her corset, and to play with the lighting in the background.
Scarlett has a classic and sensual pinup look. Her black bob is perfect and extenuates her ruby red lips. Her costumes are elaborate works of art, and her performances have the kind of coy/kinky humor I love in Burlesque. I have yet to see her live, but I would definitely make the time on my next European adventure!
Not only a talented Dancer, she is also a teacher and business woman. In 2015 Scarlett founded the Rome Burlesque School. Check out her website, social media and of course the website for her Burlesque School!
Twitter: twitter.com/ScarlettBurlesq
Instagram: www.instagram.com/scarlettmartini
Facebook: www.facebook.com/scarlettmartiniburlesque
Website: www.scarlettmartini.com
Burlesque School Website: www.romeburlesqueschool.com